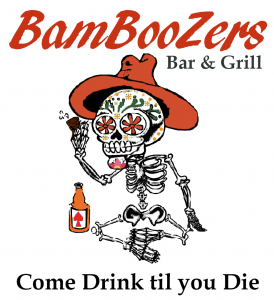 Happy Hour
Everyday
7pm-12am
Bamboozers Bar and Grill on Mango Avenue
Happy Hour
DAILY 7:00 pm – 12:00 am
Pre-Game, Late Night, or any time in-between the go to spot in Cebu.
Burgers, Wings, & Fries
Try our Chili Cheese Burger Overload with Fries. Also check out our spicy Korean Chicken Wings.
Open till 5am
When the other bars close, all the girls all go to Bamboozers after work to hang out.
It's that cool. It's a CLEAN and very fun! Everyone loves the place!
Located on Mango Avenue
In the heart of Cebu City Night Life District. Located on Mango avenue. It`s open air with a beach feel in the heart of Cebu city.